Get peace of mind with our 1 Year warranty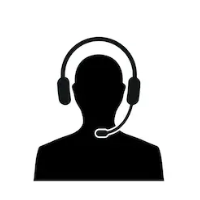 Our dedicated team of professionals is here to meet all your customer service needs.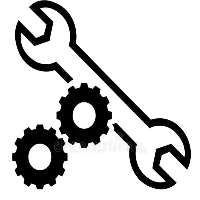 Our team of engineers took every consideration in mind when building our electric bikes.

I've researched and shopped for over a year for an ebike. This includes brand names, off brands, talking to dealers, youtubes, and considered building my own ebike. While is a store that sold ATVs I spotted an ebike and talked to a sales person that advised me a company in Carson City, NV builds the bikes. I visited the company out of curiosity. I found a very friendly atmosphere, a nice display of the ebikes and the owner gave me a tour of the facility. Making an appointment for a test ride, expecting an around the block, we rode as long as I wanted. 1/4 mile on the trail I was sold but they encouraged to take a longer ride. The owner likes to ride and he built the bike to his specifications on the quality of parts he likes. From my research this bike is way under priced for the quality ( I say that now after I made my purchase.) eConcept is not a small fly by night company the bike division is part of a much larger company. I found all of the staff friendly, enthusiastic about the bike and wanting to put the rider into the bike that fits their (the riders) needs. I was going to buy a more expensive bike and they assured me the lesser cost bike was what I need. After the test rides they were correct. I have nothing but praise for the ebike and people at eConcept.
Captain Bill
This bike has proved to be everything I hoped it would be - met every expectation. Build quality is excellent with high end components. The motor system is powerful but easily controlled, allowing you to get as much or as little "help" from the motor as you choose. While I most often use it around the neighborhood to run errands and get exercise, it really shines off-road. With the arrival of the bike I have several ATVs that get a lot less use - the bike is very quiet, the fat tires have very low ground pressure and go anywhere (streets/dirt/sand/mud/snow), and as a 2 wheeler you can get places ATVs can't. Best of all it helps flatten the hills, making the trip more enjoyable while still providing exercise. Battery life is surprisingly good - lasts all day and charges in a few hours. E-bikes are a great idea, and my Concept Fat Tire is a great machine.
Steven S
Love my Concept Ebike mountain bike! This bike enables me to continue doing what I love. Several of my friends have bought a Concept Ebike as well; and, we have a blast together. We could not do the kind of rides we are enjoying without an ebike. Concept Ebikes is very responsive to your questions and in getting just the right bike for you.
Judy G
Contact Our Sales And Support Team
Thanks!
This field is required
This field is required
This field is required